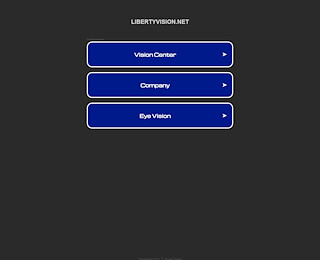 Are You a Candidate For LASIK in New Haven?
If you're looking into LASIK surgery to correct your vision, LASIK might be the right option for you- and it's virtually pain-free. As new innovation in vision amendment keeps on developing, patients are finding that never before has there been a better time to consider LASIK. If you're looking into your options for experiencing the freedom of crystal clear vision without the need of glasses or contacts, we invite you to schedule a free assessment at our Liberty Vision clinic. Our staff will be happy to use this time to determine whether Lasik is the best way to improve your vision while addressing all of your questions and concerns.
At Liberty Vision, our staff is highly skilled in performing LASIK.  PRK, or LASIK, is performed by our Connecticut ophthalmologist, Jeffery Gold, who can assure you that you've opted for the safest laser vision correction procedure available today. Best of all, there are no cuts made with lasers or blades. You can read more about the LASIK procedure on our website by visiting the 'Services' section and selecting LASIK'.
There are numerous reasons to schedule LASIK in New Haven with our clinic:
We are dedicated to providing our patients with free resources for the purpose of education. See our articles, videos and blog libraries located on our website, our FAQ section, information 'About Us' and much more, all designed to make the research process as convenient as possible for you. If you have questions that require immediate answers, just click our Live Chat link and one of our representatives will be happy to help you. We're available by phone when you call 203-281-5745.
Scheduling a free assessment is the first step in determining whether you're a candidate for LASIK. If you're 18 years or older, are in good overall health, have no noticeable eye illnesses or diseases, and want to learn more, you can fill out our convenient online screening form. For qualified candidates, financing is additionally a choice that makes LASIK more reasonable. Use our LASIK Affordability Calculator or click the 'Financing' link to find out how we can make paying for your procedure more affordable. We work with one of the most reputable financial lenders in the industry, Prosper Healthcare Lending. You can apply online for financing and receive an immediate decision on your application without it affecting your credit score.
We invite you to reach out to our clinic regarding affordable LASIK in New Haven.You can experience the freedom that comes from seeing better without the aid of glasses or contacts. Imagine never having to reach for your eyeglasses again, worrying about where you've put them, paying the expense of annual upgrades and updates to your prescription or feeling as though they are a distraction to your appearance. That freedom can be a reality with LASIK in New Haven.
Lasik New Haven
Liberty Vision
2032815745
2440 Whitney Ave, Hamden, CT 06518
View Larger Map