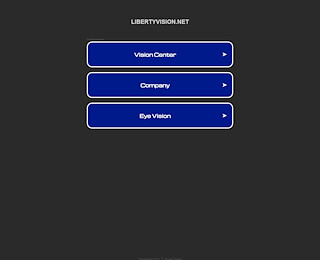 Why Our Clients Choose Liberty Vision For Laser Vision Correction in Hartford:
We know you have numerous options for laser vision correction surgery in the Hartford area, and while most of those options would be an adequate service provider, we think we offer our clients a greater value in terms of quality eye care, affordability, and customer satisfaction. If you're looking into laser vision correction in Hartford, we invite you to visit our website to use our free resources as a means of determining whether we're the right choice for your surgery. There, you'll find a comprehensive FAQ section, a thriving blog library, articles and news, and numerous videos with regard to laser vision correction.
At Liberty Vision, we believe there's never been a better time to schedule laser vision correction surgery than right now. Today's technology has made PRK and Epi-LASIK surgery the safest, most affordable vision correction procedure in history. If you're looking for a way to eliminate the need to wear glasses or contact lenses, PRK/Epi-LASIK is the best way to go. You can read more about the details of this procedure on our website when you click on the 'Services' link. Our Dr. Jeffrey Gold is pleased to provide prospective clients with a free screening to determine whether you're a candidate for the procedure. Feel free to schedule your free appointment by calling 203-281-5745.
Our website is a tremendous resource for anyone looking into laser vision correction in Hartford. Click the 'Videos' link and spend some time watching an informative clip, such as the one entitled' Risks of Laser Eye Surgery', 'Preventing Infection After Surgery', 'LASIK Surgeon Describes Laser Vision Correction', 'Vision Results Ten Years After Surgery', and numerous others. You'll also find an engaging blog library with helpful articles and information on our Hartford facility. Enjoy our free resources anytime you visit us online.
Our facility's Dr. Jeffrey Gold is board-certified as an ophthalmologist and has won awards for his work in the industry. Over 45 years, he has performed over 100,000 eye operations. We highly recommend choosing such an experienced doctor for your laser vision correction in Hartford. At Liberty Vision, we are of the belief that our clients deserve the very best eye care. When you choose to have surgery in our facility, you're choosing a doctor who is listed as a 'World's Top Ophthalmologist' in Leading Physicians of the World.
Go ahead- check out our website reviews to find out what others have to say about our facility. Feel free to type our name into your preferred directory for unbiased testimonials and reviews to help determine if we're the right call for your surgery. Our clients consistently say that their experience at our facility is exemplary. If you'd like to speak with someone now about laser vision correction in Hartford, click our Live Chat link on the bottom lefthand portion of any web page. You can schedule your free screening by calling our office at 203-281-5745.
Laser Vision Correction Hartford
Liberty Vision
2032815745
2440 Whitney Ave, Hamden, CT 06518
View Larger Map