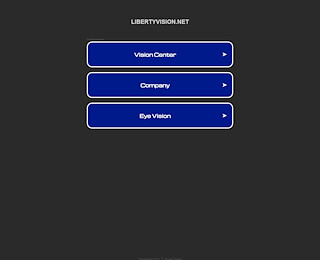 Thinking about having laser eye surgery in New Haven? Let us be your single source of information as you research the benefits of new technology in eye surgery. The first step is to determine whether you're a candidate for Laser Vision Correction surgery. We recommend our patients schedule a free consultation with our Facility's Dr. Jeffrey Gold to discuss your objectives and make certain laser eye surgery is the right call for your vision.
At Liberty Vision, we're pleased to provide our clients with a free screening. This is a great time to ask any questions you have about the procedure or to bring up any concerns. You'll find our website to be a tremendous resource of free information and materials as you consider the possibility of having laser eye surgery in New Haven. Visit our FAQ section for answers to the most commonly asked questions by clients, spend time in our blog library, or watch some of our videos, accessible to our website visitors at no cost. Come back as often as you'd like as your research progresses.
PRK is laser eye surgery many New Haven residents are inquiring about- and for good reason. PRK, or Photo Refractive Keratectomy, is likewise considered dramatically safer than LASIK in light of the fact that there is no flap cut into the cornea as there is with LASIK. PRK and LASIK utilize the same laser technology; the main distinction is that PRK does not involve cutting a flap.  The flap in LASIK has been proven to never completely heal, making the eye vulnerable to trauma for life. If the flap is ever dislodged, it must be repositioned virtually immediately in order to avoid the need for a corneal transplant.
Our staff would be happy to discuss your goals and objectives for laser eye surgery with you when you schedule your free appointment at our facility. To book an appointment by phone, call 203-281-5745. Feel free to use our free LASIK Affordability Calculator or apply for financing right over the website. We are proud to p partner with one of the most reputable lending institutions in the country, Prosper HealthCare Lending.
You can save on your laser eye surgery in New Haven by clipping one of our digital coupons located at the upper middle of our home page. We currently offering a discount of $100 off of PRK or Epi-LASIK surgery, per eye. If you have questions you need immediate answers to, click our Live Chat link on the lower left of any page and one of our knowledgeable associates will be happy to help.
Laser Eye Surgery New Haven
Liberty Vision
2032815745
2440 Whitney Ave, Hamden, CT 06518
View Larger Map