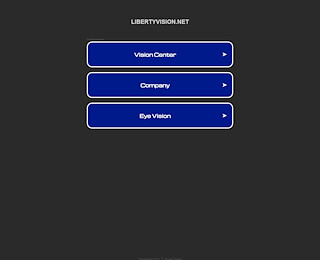 Why Choose Liberty Vision for Hamden Laser Eye Surgery:
If you wear eyeglasses or contact lenses, you may have at one point or another given some thought to the freedom you would experience from having Lasik eye surgery performed. The fact is, there's never been a better time to think about Lasik, as it's more affordable now than ever before. If you have questions about Lasik, wonder about its benefits, or would like to speak with our staff about laser eye surgery, we invite you to schedule an appointment at Liberty Vision by calling 203-281-5745.
You may have seen television commercials about Lasik and discovered that there is more than one place in Hamden for laser eye surgery. It can be a challenge to choose the right eye clinic for your surgery, which is one reason why our Liberty Vision website has been set up to be a free resource for anyone looking into Lasik. We encourage you to take your time when considering eye surgeons. Feel free to visit our FAQ section that answers many of the most commonly asked questions about Hamden laser eye surgery. You'll also find an extensive blog library on our website, filled with information about our clinic, our eye surgeon, and our own patient reviews.
Liberty Vision's Dr. Jeffrey Gold is not only a board-certified ophthalmologist, he has won awards for his work and his passionate dedication to improving his patients' vision. Dr. Gold has performed more than 10,000 Lasik procedures during his 20 year career, and over 100,000 eye operations over the past 45 years of being an eye doctor. At Liberty Vision, we believe choosing a doctor for your Hamden laser eye surgery is the single most important factor when thinking about Lasik. Dr. Gold and his staff offer the best treatment for your eyes.
Interested in learning more? Stop by our online video library for a better idea of what Lasik can mean for you. One of our most-watched videos is entitled, 'Is Laser Vision Correction Painful?' Our Dr. Gold explains in this remarkable movie short the steps Liberty Vision takes to prevent pain while undergoing Epi-Lasik surgery. Another important video is entitled, 'Can I have Laser Vision Correction if I Have an Astigmatism?' This is a very common question often brought to us at Liberty Vision, and one that can be better answered through watching the video. You'll find a wealth of free information located on our website.
Dr. Gold is just one of only 13 ophthalmologists in the US who specialize exclusively in Epi-Lasik. That's a great reason to select Liberty Vision for your Hamden laser eye surgery. If you need a few more reasons to choose us, consider that we are a veteran-friendly business, offer affordable financing options, provide free eye screenings, and are uniquely qualified to deliver exceptional results. If you have questions about Lasik, you can chat live with an agent right now on our website, or give us a call at 203-281-5745.
Liberty Vision
2032815745
2440 Whitney Ave, Hamden, CT 06518
View Larger Map